Best Canada Study Consultancy in Trivandrum, Kerala
We facilitate your student visa to Canada from securing admission to providing post-landing services
Get admissions to any designated learning institute in Canada
Flawless visa filing & 100% visa success ration
Get your Free Consultation
study in canada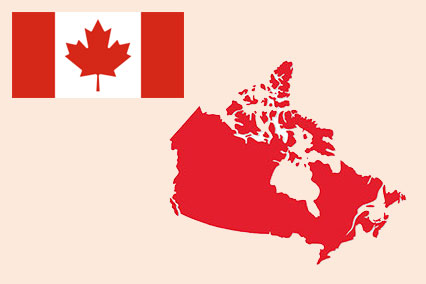 Which is the best Canadian Educational Agency in Trivandrum, Kerala (India)? Camford is the aptest contender for the slot of the most trusted Canada study consultancy in Kerala in spite of various other agents. Why ponder a great deal while choosing a reliable consultant for you to study in Canada as Camford has a well-proven track record of processing a significant number of student applications to Canada.Study in Canada, though relatively new compared to that in UK is more productive and worthier than the latter in the present scenario. A student visa to Canada means much more than what it actually sounds.
Salient features of Canada study
Three years stay back option after two years of study
One year stay back option after one year of study
Three years stay back option is indicative of a direct Permanent Residency(PR)
Canada offers an option of Canadian citizenship on completion of a minimum of five years.
A wide range of courses unlike in other countries
Academic courses range from Diploma to PhD.
Speedy visa processing and Genuine students can excel in their respective fields.
Canada has a variety of courses which do not drain the pockets of prospective students.
What Camford Academy can do for you?
We suggest the right course that matches your area of previous study as well as your industrial exposure.

Assisting for Educational bank Loan

Arranging airport pick up
Arranging interview with the college in Canada where you intend to study

Filling up and filing student visa application

Finding right accommodation
Colleges and Universities in Canada that Camford Academy is tied up with
Capilano University in Vancouver in Canada
St.Lawrence College in Ontario, Canada
Selkirk College in British Columbia, Canada
Northern Lights College in British Columbia, Canada
Park Land College in Saskatchewan, Canada
Various Other Universities and Colleges in different parts of Canada

Free counseling and guidance
Career Counseling
From Director's Desk

Netto C
CELTA(Cambridge University) M.Phil English B.Ed M.A. Eng M.A. Sociology
We are happy to introduce a bunch of talented English language trainers in the capital city of Kerala, india. We understand that this is the high time that we changed the age-old traditional language teaching techniques. Camford Academy practices the innovative teaching methods and techniques introduced and widely used by Cambridge University, UK. Camford Academy is one of the rarest institutes in India to have employed Cambridge University trained English language trainers. Camford Academy is a pioneer in using modern tips to make Communicative English and IELTS training learner-friendly.
what our students speak

A highly recommended destination for ielts preparation in Trivandrum. I have secured an overall score 8 (L8.5 R8 W7.5 S7). I sincerely express my gratitude to Mr.Netto , the man behind the scene and success in its entirety. Netto sir, as we fondly call him, is a very approachable and remarkably capable person in English training. He is conspicuously aware of the content, schemas and styles required to crack the examination. If you impress him, consider you have aced the exam. He has a unique capability in identifying the deficiencies in each of his students and train them accordingly. Dear friends, nothing comes easy in life, a little sweat and focus can paint colourful magic in the thin blue sky and Netto sir makes sure you do it. Thank you Camford and team (manager- Ms.Aarya), I dedicate this success to you guys.
Dr. Abishek Menon

A gave my ielts exam on 25th and my result is out. I am glad to receice the ielts score card with Writing 7 , Speaking 7,.Reading 7 & Listening 7.5. Its a result of strategies and methods from Camford Academy. Its a great experience learning with various strategies separately applicable for each listening, reading,writing and speaking. I have no words to express my gratitude to Mr.Netto sir who have put their immense effort in diving each candidate individual attention.
Nima Manu

My IELTS SCORE Listening -8, Reading - 7.5, Writing - 7 and Speaking - 7.5. This score is a kind of dream come true. I am very happy to be a part of Camford academy. The coaching and guidance I received from this institute was really effective. Many thanks to Netto sir for motivating and encouraging me to make my IELTS coaching really easy. The corrections and suggestions I received from sir were really helpful in achieving an excellent score of overall 7.5. Thank you sir specially for improving my writing skill. I wish all the very best to Camford academy.
Mrs.Ancy Jose