Best UK Study Consultancy in Trivandrum, Kerala
We facilitate your student visa to UK from securing admission to providing post-landing services
Get admissions to any university in the UK
100% visa success ratio
Get your Free Consultation
Study in UK
Camford has become the best and the most trusted UK study consultancy despite the presence of many such study in UK agencies in Trivandrum, Kerala (India). Study UK has time and again turned out to be a fruitful practice for students from various states in India. Not to mention that the students from Kerala have vastly cashed in on this overseas education. As a UK Education / Study agent, Camford has invariably discharged its duties with utmost commitment.
Besides UK being the trend setter in overseas education for ages, it still retains its position as the champion of education. UK's relentless pursuit for innovative strategies in pedagogical refinement has been widely appreciated by its competitors. UK education is very much celebrated for its ultra sophisticated educational infrastructure.
Hence, in the above context, studying in the UK offers a fabulous prospect for students from different ethnic traditions especially for those from Asian countries such as India, China, Srilanka, Pakistan etc… The fact that the UK respects the cultural heterogeneity of different nationality students is a broad daylight fact. A student is entitled to unreservedly travel to England, Scotland, Northern Ireland and Wales by being sanctioned a student visa to the UK. The country heralds the freedom of speech unchained by any religiosity. Therefore, studying in UK provides you with money-spinning line of business. UK study is a sure bet that one does not need to be averse to trying it out.
Courses on Demand in the UK
A wide range of courses for various levels of education like
Ph.D, M.Phil

Post Graduation, Under-graduation

Degree Foundation, Post Graduate Diploma

Graduate Diploma

are available with various universities and other educational institutions in the UK.
However, the particular course of one's choice can be chosen based on a student's inclination that he should find it as the most prolific in his future. So, some similar courses to mention are as follows.

Masters in Medicine and Dentistry

MBA / MA & BA / BBA: Finance, Marketing, Human Resources, Hospitality, Hospital Administration and Health Care Administration etc

PG and UG Engineering : Machatronics, Accoustics / Sound Engineering, Mechanical, Information Technology, Computer Hardware and Networking, Graphics and Designing etc
Career Counseling
From Director's Desk

Netto C
CELTA(Cambridge University) M.Phil English B.Ed M.A. Eng M.A. Sociology
We are happy to introduce a bunch of talented English language trainers in the capital city of Kerala, india. We understand that this is the high time that we changed the age-old traditional language teaching techniques. Camford Academy practices the innovative teaching methods and techniques introduced and widely used by Cambridge University, UK. Camford Academy is one of the rarest institutes in India to have employed Cambridge University trained English language trainers. Camford Academy is a pioneer in using modern tips to make Communicative English and IELTS training learner-friendly.
Advantages of studying in the UK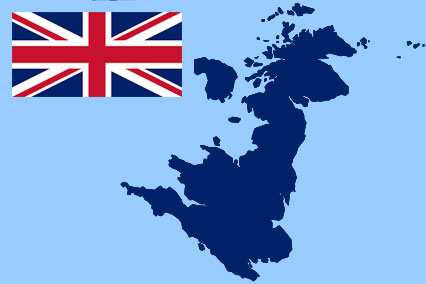 The education in the UK is internationally accepted so that one can easily find a wider market around the world for the same. Besides, by being exposed to cultural diversity, a student get a platform to develop the nuances of a universal citizen. On top of that, it throws a wonderful chance to master King's English. In the end, a well defined life style is on the cards.
For further details, visit www.ukba.homeoffice.gov.uk
what our students speak

A highly recommended destination for ielts preparation in Trivandrum. I have secured an overall score 8 (L8.5 R8 W7.5 S7). I sincerely express my gratitude to Mr.Netto , the man behind the scene and success in its entirety. Netto sir, as we fondly call him, is a very approachable and remarkably capable person in English training. He is conspicuously aware of the content, schemas and styles required to crack the examination. If you impress him, consider you have aced the exam. He has a unique capability in identifying the deficiencies in each of his students and train them accordingly. Dear friends, nothing comes easy in life, a little sweat and focus can paint colourful magic in the thin blue sky and Netto sir makes sure you do it. Thank you Camford and team (manager- Ms.Aarya), I dedicate this success to you guys.
Dr. Abishek Menon

A gave my ielts exam on 25th and my result is out. I am glad to receice the ielts score card with Writing 7 , Speaking 7,.Reading 7 & Listening 7.5. Its a result of strategies and methods from Camford Academy. Its a great experience learning with various strategies separately applicable for each listening, reading,writing and speaking. I have no words to express my gratitude to Mr.Netto sir who have put their immense effort in diving each candidate individual attention.
Nima Manu

My IELTS SCORE Listening -8, Reading - 7.5, Writing - 7 and Speaking - 7.5. This score is a kind of dream come true. I am very happy to be a part of Camford academy. The coaching and guidance I received from this institute was really effective. Many thanks to Netto sir for motivating and encouraging me to make my IELTS coaching really easy. The corrections and suggestions I received from sir were really helpful in achieving an excellent score of overall 7.5. Thank you sir specially for improving my writing skill. I wish all the very best to Camford academy.
Mrs.Ancy Jose